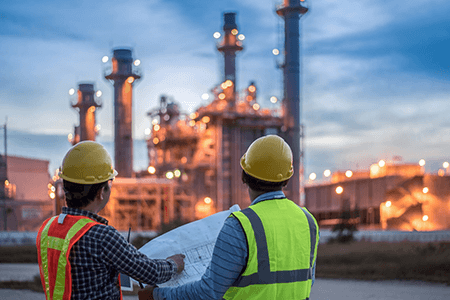 Emergencies can strike suddenly, whether an act of nature like a hurricane, flood or earthquake, or as a result of an operational malfunction. Through the Responsible Care® initiative, ACC companies commit to prepare for emergency situations that can affect the safety and stability of facilities and surrounding communities.
The Responsible Care management system includes emergency planning requirements, based on potential risks a facility might face. Individual facility risks may vary, based on the facility's location (i.e., near a flood plain), time of year (i.e., hurricane season), the types of chemicals used and produced at the facility, and requirements for preparedness plans in compliance with requirements from local, state and national authorities.
Responsible Care companies:
Identify, assess and prioritize potential facility operational risk, to understand what potential hazards might arise from their operations, how those hazards may translate into potential risks, and how to manage those risks.
Establish and maintain procedures to prepare for and respond to accidents and emergency situations that may occur and help prevent or mitigate associated impacts.
Periodically test their emergency response procedures, train employees about the safety obligations for their specific jobs at the facility, and work closely to coordinate their emergency preparedness plans with local, state and national authorities.