Read time: 3 minutes
Blog Post
Sustainable Guar Initiative: Business Solutions to Poverty
Sustainability Challenge:
Small farmers in India can face numerous challenges, from soil quality to scarce water supply to lack of access to markets for their crops.
Chemistry Solution:
Chemical company Solvay partnered with NGO TechnoServe to promote sustainable crop production for Indian farmers.
Sustainability Benefit:
This partnership, the Sustainable Guar Initiative, helps farmers in rural India improve crop production to enhance their revenue, empower women farmers, and protect the local environment, as well as improve nutrition, health and hygiene.
Around the world, farmers in developing countries may face numerous challenges in bringing their crops to market.
The Sustainable Guar Initiative (SGI), a partnership among Solvay and non-profit organization TechnoServe, along with L'Oréal, Henckel and HiChem, is an integrated program aimed at developing sustainable guar production within the Bikaner district in Rajasthan, India. Guar is a drought-resistant legume; its seeds produce a gum used as a thickening agent in various applications, from food to personal care products. India is a top global guar producer, with about 80 percent of total global production.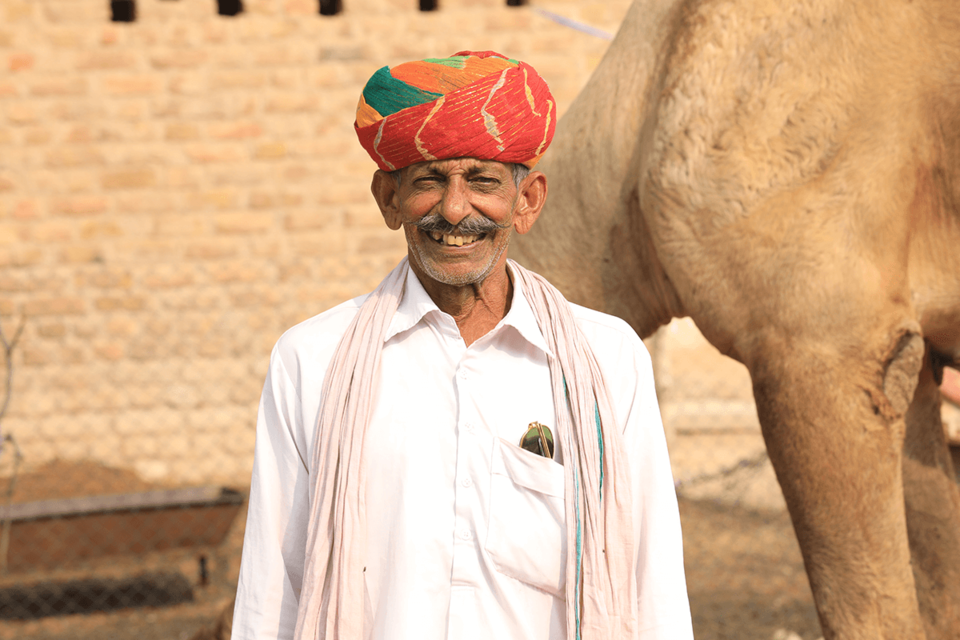 SGI's mission is to provide guar bean farmers in India with tools and resources for cultivating their crops to help enhance revenue and improve their standard of living. The program includes training in climate-smart agricultural practices to improve and stabilize guar yield and increase soil fertility. It also has helped enable an overall improvement in climate preparedness and the region's resilience.
Over the last 3 years, the program has registered 7,340 farmers, 25 percent of whom are women, and has led to the procurement of 800 million tons of traceable guar to date. Between 2015 and 2020, farmers' guar yield increased by 125 percent, with a corresponding increase in revenues to farmers by 143 percent. The program includes a specific focus on women farmers and helping them gain economic independence.
TechnoServe has been an instrumental partner in enabling Solvay and its international partners to localize their presence by bringing in strong local expertise, on-the-ground involvement and market analysis. TechnoServe agronomists work directly with farmers to provide training on land and seed treatment, enhanced agricultural practices for arid conditions, soil replenishment techniques and rainwater harvesting systems to help enhance crop yield. The program also focuses on women empowerment through the management of kitchen gardens and health and nutrition training
SGI also has worked to develop a market system that enables farmers to integrate directly into the supply chains of institutional buyers and facilitated the establishment of a Farmer Producer Company, which helps farmers sell directly to guar processors, and can help increase their collective bargaining power and revenue.