Eileen Conneely, M.P.H., J.D.
Phthalates are a family of chemical compounds primarily used to make polyvinyl chloride (PVC), or vinyl, flexible and pliant. Phthalates are used in hundreds of products in our homes, hospitals, cars and businesses. The phthalates widely selected to soften plastics are used because of their strong performance, durability and stability. Because these phthalates plasticizers are bound into the material in which they are added, they do not easily migrate out of the product or evaporate.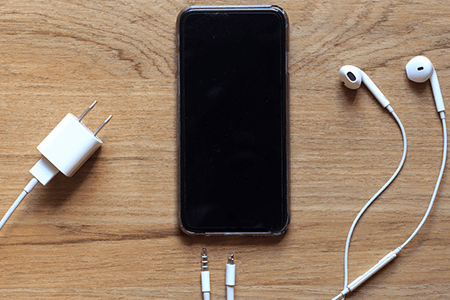 Phthalates are the most commonly used plasticizers in the world and are categorized as high and low, depending on their molecular weight.
High phthalates include those with 7 or more carbon atoms in their chemical backbone, which gives them increased permanency and durability. High phthalates are commonly used in PVC products such as wire and cable jacketing, flooring, wall covering, self-adhesive films, synthetic leather, coated fabrics and roofing and automobile applications. The most common types of high phthalates include diisononyl phthalate (DINP), diisodecyl phthalate (DIDP) and dipropylheptyl phthalate (DPHP).
Low phthalates include those with 3-6 carbon atoms in their chemical backbone. Low phthalates are commonly used in medical devices, general purpose PVC, adhesives, inks and cosmetics. The most common types of low phthalates include di (2-ethylhexyl) phthalate (DEHP) and dibutyl phthalate (DBP).
High Phthalates Facts
With more than 50 years of research, phthalates are among the most thoroughly studied family of compounds in the world and have been reviewed by multiple regulatory bodies in the United States.
Phthalates are widely used, and yet actual exposure levels are hundreds or thousands of times below levels of concern established by regulatory authorities.
Phthalates are the preferred plasticizer in use today because of their strong performance, cost-effectiveness and durability.
Phthalates are not used in plastic food wraps and containers; and food packaging like takeout containers is not "coated" with phthalates.
Uses & Benefits
Automotive Interiors
Vinyl Seat Covers
Interior Trim/PVC Skins
Windows
Body Side Molding
Wire & Cabling
Synthetic Lubricants
Sealants
Window Shades
Building & Construction
Adhesives & Sealants
Electrical Wiring Coating
Flooring
Pool Liners
Roofing
Wall Coverings
Window Shades
FAQs
Phthalates are a family of colorless and odorless compounds with low volatility that are mainly used to soften vinyl.
Phthalates provide many product and consumer benefits and are used in many important applications, from recreational and safety equipment to wire and cable jacketing to building and construction materials. They are among the most thoroughly studied families of compounds in use today and have developed a very strong safety profile during the 50 years in which they have been in general use.
Phthalates have been thoroughly studied for decades and reviewed by a number of government scientific agencies and regulatory bodies worldwide, and these agencies have concluded that high phthalates used in commercial products do not pose a risk to human health at typical exposure levels. Information collected by the Centers for Disease Control and Prevention during the last 10 years indicates that, despite the fact that high phthalates are used in many products, exposure is extremely low – significantly lower than any levels of concern set by regulatory agencies.
The phthalates DINP, DIDP and DPHP are not used in personal care products.
Phthalates do not easily migrate. They are chosen by manufacturers as effective plasticizers for making vinyl flexible because they don't easily migrate out of material. They are tightly held in the structure of vinyl, are odorless and have very low volatility, which means they do not readily evaporate.
Phthalates are the preferred plasticizer in use today because of their strong performance, cost-effectiveness and durability. Owing to regulations or market trends, alternative plasticizers are being used in some applications. Some of these are well-tested and have been used successfully for a number of years; however, in order to avoid "regrettable substitution," it is important to make sure appropriate health and safety data are available for alternatives and to ensure the alternative performs satisfactory for the particular use.
A few of the most commonly used alternatives have been tested; however, a number of new products are currently being introduced into the market. As with any plasticizer, either a phthalate or an alternative, it is important to ensure there is sufficient health and safety as well as performance data to evaluate its suitability for a particular use.
Phthalates do not accumulate in our bodies. They are quickly metabolized and removed from our bodies within hours, as confirmed by biomonitoring data collected by CDC and other government agencies around the world.