Read time: 3 minutes
Blog Post
Croda's Lipid Nanoparticle Technology Provides Critical Foundation for Pfizer-BioNTech COVID-19 Vaccine
Sustainability Challenge:
The COVID-19 pandemic has had a significant impact on the health and well-being of people around the world, necessitating quick action to develop medical solutions to help overcome the disease and its human impacts.
Chemistry Solution:
Avanti, a part of the Life Sciences sector of Croda International Plc, was the first company to supply clinical and commercial quantities of the lipid technology that enables the targeted release of the mRNA vaccine to muscular tissue, providing protection against COVID-19.
Sustainability Benefit:
The Lipid Nanoparticle (LNP) delivery system helped enable rapid development of a vaccine to protect individuals from SARS-CoV-2 and enhance human health and quality of life.
Over the past decade, Croda Health Care's Avanti business unit has focused medical research and development on its Lipid Nanoparticle (LNP) delivery technology, to address stability and delivery issues associated with mRNA-based vaccines.
Avanti utilized its LNP technology to enable the rapid clinical development of the Pfizer-BioNTech COVID-19 vaccine. Avanti was the first company to supply clinical and commercial quantities of this critical lipid technology that enables the targeted release of the mRNA vaccine to muscle tissue. Avanti worked closely with Pfizer-BioNTech to support the vaccine clinical trials, help gain emergency FDA authorizations, and provide a commercially viable solution.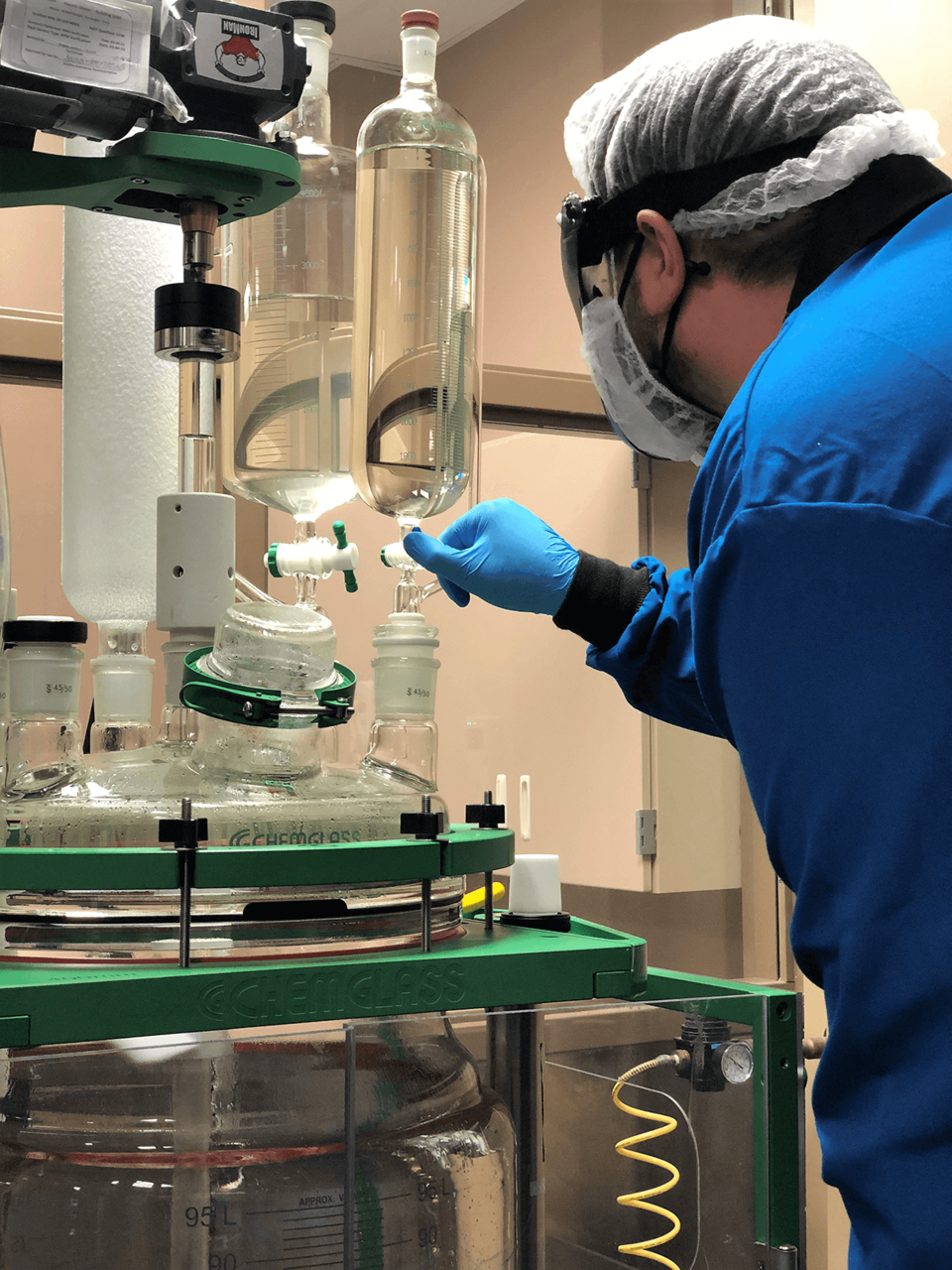 As a result of the Avanti LNP technology, Pfizer-BioNTech announced it would supply 300 million vaccines to the United States government to assist in overcoming the COVID-19 pandemic. Without access to the necessary materials to conduct clinical trials, as well as a commercial supply of this lipid technology to manufacture the vaccine, it is likely that many more lives may have been lost to the virus.
Over the past eight months, Croda Health Care and Avanti have reprioritized investment, resources, and other projects to focus on reliably and sustainably supplying high-quality vaccine components to meet demand while continuing to innovate new processes and technologies to benefit the health and wellness of the world's population. By enabling a reliable supply of high-quality vaccine components, the chemistry developed by Avanti can help enhance quality of life for people around the world, as vaccinated populations are able to begin to return to socialization and reengage in the workforce.
Additionally, the success of the COVID-19 vaccines are likely to help propel the Avanti technology forward at an accelerated pace, and the LNP delivery systems can help in the development of future vaccines and other medical treatments. Croda's lipid technologies are at the core of the company's purpose, "Smart science to improve livesTM," and play an important role in helping Croda reach its target of supporting the immunization agenda of the World Health Organization (WHO). By 2030, Croda is looking to contribute to the successful development and commercialization of at least 25 percent of the pipeline vaccines listed by the WHO.