Sustainability Challenge:
Manufacturers that use chemical products often need comprehensive information on hazards and risks so that they can use chemicals safely.
Chemistry Solution:
Afton Chemical undertook a comprehensive review of hazard data for its products to enhance transparency for product safety information.
Sustainability Benefit:
By transparently providing hazard information and environmental, health and safety data for the products it manufactures, Afton's customers can more fully assess risks and understand how to use its products safely.
Afton Chemical Corporation develops petroleum additives, including engine oil, fuel and lubricant additives that have led to advancements in fuel economy, engine cleanliness and emissions reduction.
Beginning in 2016, Afton launched a three-year initiative to overhaul its hazard communication data and associated databases for all of the products it manufactures, with a goal of providing customers, emergency responders, employees and other stakeholders access to current, robust product safety information on its products.
Afton undertook an extensive review of the classification, toxicology, ecotoxicology and regulatory information used to support product hazard classifications. The initiative had several goals, among the most important being data integrity and transparency of information on hazard communication documents, including Safety Data Sheets (SDS) and product labels. Additionally, this project improved process efficiency, reduced SDS cycle time, and significantly reduced SDS error rate.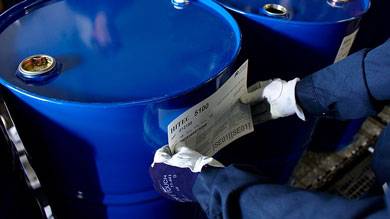 Afton reviewed environmental, health and safety (EHS) information on more than 1,000 chemical substances to identify potential data gaps for any relevant missing hazard information. As part of this review, Afton assessed current claims of confidentiality, or CBI, for its chemical substances, in order to claim CBI for only business-critical chemicals. This review resulted in the release of CBI claims for a large number of chemicals. The exact chemical identity now appears on the SDS so that there is a clear, transparent connection between the hazard information and chemicals present in Afton's products.
The majority of Afton's products are formulated into the customer's finished products. Afton has used direct feedback from its largest global customers to assess the benefits of this initiative. Feedback from customers has been positive.