The Environmental Protection Agency (EPA) recently released draft revised risk determinations for five of the first 10 chemicals currently undergoing risk evaluation under the Toxic Substances Control Act (TSCA).
In the draft revised risk determinations, EPA continues to avoid making risk determinations for chemical substances based on their individual conditions of use (COUs). Instead, EPA makes risk determinations on the chemical as a whole. In addition, the draft risk determinations reflect the Agency's continued assumption that personal protective equipment (PPE) is not always used in the workplace, and therefore, should not be the basis for determinations of no unreasonable risk.
"Whole Chemical" Approach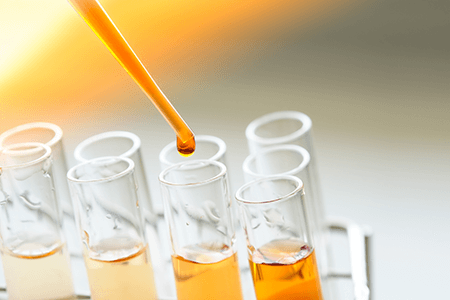 In the draft revised risk determinations, EPA has changed key language in its explanation of its "whole chemical" approach. In particular, when deciding when a "whole chemical" approach is appropriate, EPA has replaced a "majority" of conditions of use concept with a new "substantial amount" of conditions of use concept. The revised language could give EPA the ability to broaden its interpretation of which conditions of use justify its "whole chemical" approach, making the approach even more arbitrary.
Under the "whole chemical" approach, EPA makes a chemical safety determination that does not differentiate the uses that require further risk management measures from those that don't. EPA's current approach to risk determinations can be misleading and confusing to the regulated community and the public by suggesting there are no conditions of use that do not present an unreasonable risk. This method is inconsistent with a risk-based approach, the TSCA risk evaluation process, and the science requirements of TSCA Section 26. This approach is arbitrary and lacks clarity, principles, and criteria. Additionally, continuing with this approach will have substantial adverse impacts on the regulated community as well as on the credibility of both EPA and OSHA regulations.
No-PPE Assumptions
EPA's continued assumptions on PPE usage are inconsistent with TSCA requirements that the Agency determine whether a chemical presents an unreasonable risk under the chemical's "conditions of use." This approach does not comply with TSCA's Section 26 requirements that risk evaluations be consistent with best available science and based on weight of the scientific evidence.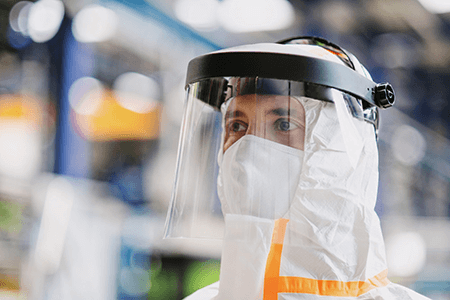 EPA's no-PPE assumptions are also inconsistent with the Occupational Safety and Health Act's (OSH Act) statutory and regulatory requirements. Addressing PPE (and other Occupational Safety and Health Administration (OSHA) requirements) only in the risk management rule, and not as part of the conditions of use in the risk evaluation, will have significant potential impacts, including the likelihood for duplicative and inconsistent requirements.
EPA continues to disregard critical and essential information throughout the risk evaluation process. Instead of considering actual conditions, EPA is making assumptions that workplace requirements and protocols, including the use of PPE as mandated by OSHA, are not being followed. EPA's reluctance to acknowledge the use of PPE could lead the public to falsely believe that workplace safety procedures are not in place.
When conducting a risk evaluation and risk determination, EPA should consider, and account for, existing workplace controls that are either industry practice or requirements. EPA should acknowledge conditions of use that incorporate existing industrial hygiene protective measures, such as engineering controls and the use of PPE. EPA should not ignore, undervalue, or undermine OSHA-required worker protection practices in TSCA risk determinations and future risk management actions.
Because EPA has not provided a science-based, reasoned explanation for these changes, EPA should withdraw these policy positions, and should correct the scientific and procedural errors in any risk evaluations. If EPA continues to move forward with implementing these policy positions, the agency should provide an opportunity for public comment on the whole chemical and no PPE policies before applying these changes to any other chemical risk evaluation or finalizing current risk evaluations.
EPA Acknowledges Companies Go Beyond OSHA Requirements
At the June 22nd Senate Environment and Public Works (EPW) Committee hearing, Dr. Michal Freedhoff, EPA Assistant Administrator for the Office of Chemical Safety and Pollution Prevention (OSCPP), acknowledged industry's PPE use and concerns with the Agency's no-PPE assumptions. Dr. Freedhoff suggested EPA could work to improve its risk communication to minimize any unwarranted fears about workplace risk.
We know a lot of companies, especially the larger manufacturers, go beyond what OSHA requires them to do when they are looking out for their workers.
"We know a lot of companies, especially the larger manufacturers, go beyond what OSHA requires them to do when they are looking out for their workers," Dr. Freedhoff said before the Senate EPW Committee. "We know that, and I think it's incumbent upon the Agency to make sure to communicate that when we write our risk evaluations so that people aren't unduly afraid of an absence of a safety measure that is actually there at their facility where they work."
Worker health and safety, protection and industrial hygiene are top priorities for our industry. EPA should not disregard critical and essential information about workplace requirements and protocols to use PPE, including PPE mandated by OSHA, during the risk evaluation process.
The Current State of TSCA
EPA has not sufficiently supported its decision to implement a "whole chemical" approach to the recent risk determinations or its assumption PPE is not always used in the workplace. EPA should reconsider its "whole chemical" approach and its no-PPE assumption.
In May, ACC released its State of TSCA Report: Fix Implementation Now Before It Is Too Late. The report details policy changes currently being implemented by EPA that run counter congressional intent and counter to the bipartisan compromise that made TSCA modernization in 2016 possible. ACC's State of TSCA Report presents real-world solutions to correct the ongoing problems with EPA's approach to TSCA implementation, including making risk determinations on individual conditions of use and acknowledging use of PPE in the workplace.
ACC's Commitment
Promoting the safe use of the essential products of chemistry is a shared responsibility of manufacturers, the government, and those who use or sell chemical products. ACC and our member companies remain committed to working with lawmakers, regulators, and stakeholders to implement TSCA to promote American innovation and strengthen our ability to compete in the global market.
For a deeper dive on solutions to improve TSCA implementation, please visit ACC's TSCA webpage to read our State of TSCA Report and accompanying issue briefs.