Read time: 5 minutes
Blog Post
When Upgrading Our Nation's Infrastructure, Choose Wisely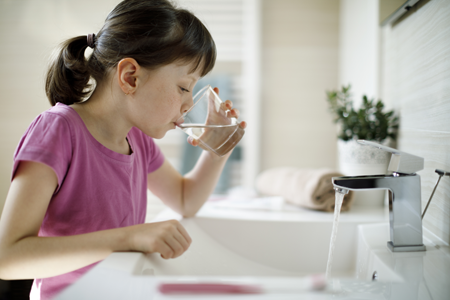 Tuberculation.
If you want a disturbing image of why our nation's infrastructure needs an upgrade, just type "tuberculation in water pipes" into an image search. Or click here. Then imagine drinking water from these pipes.
Unfortunately, aging and failing metal pipes remain far too common in our water delivery systems. And that's just one example of the need to rebuild the way we move water, energy, people, and goods: our foundational underpinning, our nation's infrastructure.
And it's one example why we should choose the best modern materials for the job. Quite often, that's plastics.
Our nation's aging infrastructure has been in the news for some time and for good reason. When cold weather shuts down most of Texas – and threatens to do so again one year later – it's past time to ask ourselves: How resilient is our nation's infrastructure against the shocks from climate change? We already know the answer.
Much of our infrastructure is… putting it gracefully: mature, aging, senescent. Portions of it are coming apart at the seams. Literally, in the case of those aging pipes. We used the materials we had at the time and built an incredible homeland, but now our nation needs a bit more youthful vigor. Fortunately, we have new, modern materials that can build a more resilient, lower carbon infrastructure. Durable materials that not only can last longer but also fit into a burgeoning circular economy that will allow us to use them again at the end of their very long lives.
Congress recently passed infrastructure legislation that hopefully will help shore up some of our basic systems and improve energy efficiency and combat climate change. As plastic makers, we'll keep pushing for smart policies that make our country more resilient and reduce greenhouse gas emissions. At the same time, we've committed to driving down emissions from our own operations and accelerating a more circular economy for plastics, so our materials are used again and again.
We believe that when rebuilding and creating an up-to-date infrastructure, we should use up-to-date materials. Modern, innovative, tech-savvy materials made possible by the best scientists and engineers on Earth. Many of whom work in our companies.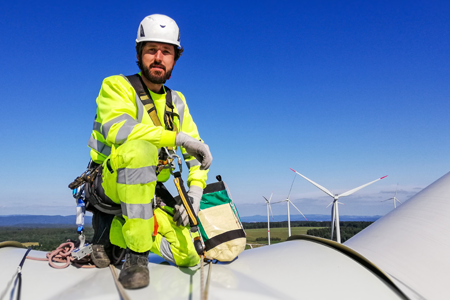 Here are some ways that plastic makers are positioned to fill our nation's need for a more resilient, durable, low carbon infrastructure.
Add to that the need to better protect our food supply against today's massive GHG-emitting food waste (protective plastic packaging from farm to fridge), the plans to broadly build out broadband (protected by plastics), and the efforts to improve the resilience of our roads (promising uses of recycled plastics in road surfaces), among others.
We've got a lot to do as a nation. And we've got a lot of materials that can help.
Depending on the infrastructure sector, plastics won't always be the material of choice. (For example, in the critical beer and wine sector, I prefer my beverages in glass!) And who knows, maybe some future materials will supplant modern plastics in some of these applications.
But for now, we just want the finest materials to be used when upgrading our nation's infrastructure.
Quite often, that's plastics.