Sustainability Challenge:
As consumers are increasingly focused on concerns around natural and mild ingredients, product safety, environmental friendliness, and sustainable practices in the personal care products market, there is a need for responsibly sourced materials for the personal care industry.
Chemistry Solution:
Evonik's RHEANCE® One is a glycolipid-based platform produced from biomolecules identical to those found in nature and is mild to the skin. Using an all-natural biotechnical manufacturing process, RHEANCE® One allows for sustainable personal care products.
Sustainability Benefit:
RHEANCE® One is 100 percent biodegradable, environmentally friendly, utilizes responsibly sourced raw materials, and is produced and verified with a traceable supply chain to the farming level.
In response to growing consumer demand for sustainable, responsibly sourced personal care products, Evonik, a world leader in specialty chemicals, developed RHEANCE® One, a completely natural raw material for use in cosmetics and other personal care cleansing products. RHEANCE® One is a glycolipid-based platform of green biosurfactants designed for rinse-off applications.
Glycolipids are a type of biosurfactant derived from renewable feedstocks to provide effective multi-functional properties in gentle cleansing applications with pleasant sensation and environmental compatibility. They are 100 percent biodegradable, are mild to the skin, and create a strong foaming action.
RHEANCE® One glycolipids are produced via fermentation—with sugar as the sole source of carbohydrates. Production does not require the addition of any tropical oils, which gives the product the advantage of being both natural and sustainable.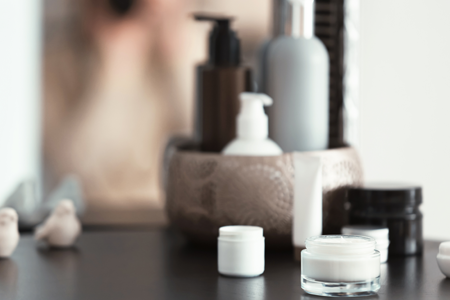 Because the ingredient is 100 percent biodegradable, it contributes to the reduction of waste in natural water and marine ecosystems, exhibits low toxicity to aquatic organisms, and has a low potential for bioaccumulation.
Evonik has been able to improve the carbon footprint of their manufacturing process, achieving a 42 percent reduction in glycolipid biosurfactants in 2021. Manufactured using an all-natural biotechnological process, RHEANCE® One is designed to allow formulators to create high-performance beauty and personal care products that adhere to sustainability standards.
RHEANCE® One has been recognized by Henkel Beauty Care for its commitment to leveraging innovative solutions to develop a more sustainable market. At Evonik, the development of advanced biomaterials that utilize more sustainable manufacturing and sourcing processes is a core driver for its innovation and growth. Evonik's portfolio of naturally derived, high-performance green biosurfactants demonstrates the company's dedication to its sustainability goals.