DENVER, Colo. (October 7, 2021) – The Center for the Polyurethanes Industry (CPI) of the American Chemistry Council (ACC) today announced Hamdy Khalil, Ph.D., senior technical advisor at Woodbridge, as this year's recipient of the CPI Distinguished Leadership Award. This award was presented during the closing session of the 2021 Polyurethanes Technical Conference in Denver, Colo.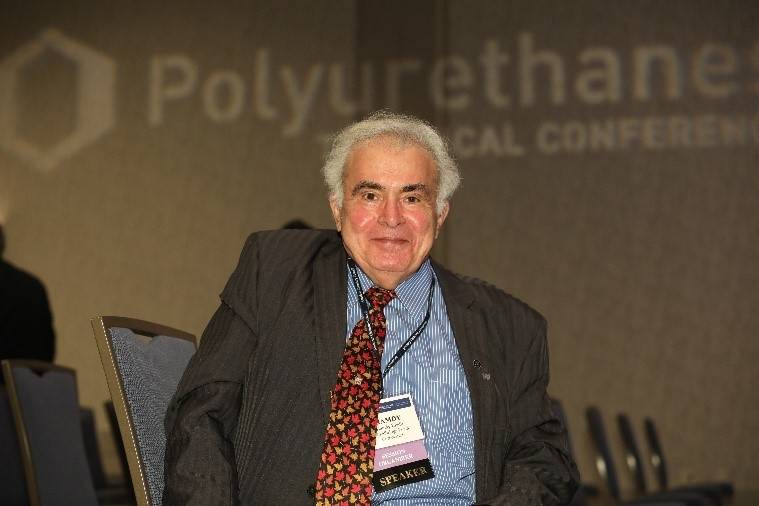 "CPI established the Distinguished Leadership Award to recognize individuals who have provided outstanding leadership and advanced the goals of CPI as well as the interests of our industry," said Lee Salamone, senior director of CPI. "Dr. Khalil's commitment to innovation, product stewardship and sound science reflects his vision for what it takes to move our industry forward."
A globally recognized expert in green technologies, Dr. Khalil leads and mentors up-and-coming technology experts at Woodbridge. His collaboration efforts during the last decades have brought together automotive manufacturers and suppliers for robust discussion on vehicle indoor air quality specifications. During the annual Polyurethanes Technical Conference, these groups come together for discussions about their challenges resulting in the development of a roadmap designed to promote harmonized methods.
"Dr. Khalil's vision is most evident in his tireless efforts to engage the automotive industry on behalf our industry," continued Salamone. "Through his persistence and expertise, Dr. Khalil has successfully forged a working relationship among value chain partners, encouraging them to share their respective companies' recent volatile organic compound (VOC) specifications, analytical methodologies, expectations from the supplier community, and perspectives on science-based harmonization of global VOC specifications and standards."
For decades, Dr. Khalil has volunteered extensively for the CPI, as well as serving in leadership roles at the Polyurethane Foam Association and on the Automotive Industry Panel, among other groups related to his work.
"The complex 21st century's challenges and specifically those faced by the global Automotive industry will not be resolved by a single person or a single company," said Dr. Khalil. "Genuine collaboration between the auto manufacturers and the entire supply chain is a must to achieve socio, economic, and environmental successes. This is what we are trying to facilitate through the CPI Annual Technical conferences"
Dr. Khalil joined Woodbridge in 1995 in the capacity of chemical research and development director and quickly assembled a team of world-class scientists around him, allowing Woodbridge to competitively introduce new and differentiated products to the marketplace. Dr. Khalil has served as the Woodbridge lead in collaborating with academic institutions and government agencies in Canada and around the world. Under his guidance, Woodbridge became one of the early adopters of green technologies using biobased polyols. Dr. Khalil is regarded and recognized globally as an expert in these technologies.
In addition to the Distinguished Leadership Award, the 2021 Polyurethanes Technical Conference also featured the 2021 Polyurethane Innovation Award — won by Huntsman Corporation and Pursell Agri-Tech — 16 technical sessions, 19 posters, 70-plus presentations and 35 exhibitors.
Be sure to follow CPI on LinkedIn and on Twitter at @AmChemistry and #PolyCon21 for conference updates and industry news.