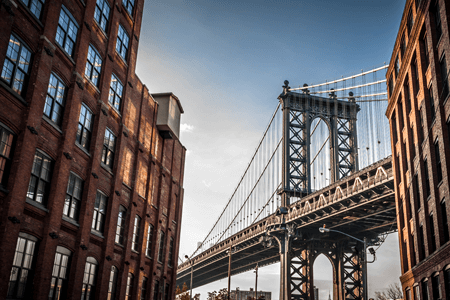 A variety of industrial coatings made with aliphatic diisocyanates (ADIs) protect many structures we rely on every day, such as bridges, metal buildings, offshore oil and gas installations and pipelines. The next time you cross a metal-reinforced bridge, there is a good possibility that the coatings used on it were made with ADI chemistry. Many types of industrial polyurethane (PU)-based coatings include ADIs in their formulations due to the excellent outdoor durability they provide.
Also, a small but fast-growing market is the use of PU coatings for interiors of wind turbine towers and as the final coating on turbine blades.1 The coatings are durable to protect wind turbines from ultraviolet (UV) rays and extremely smooth to minimize dirt build-up and to repel rain.
Essential Industries Rely on ADI-based PU Coatings
Many essential industries worldwide depend on industrial PU coatings that use ADIs in their composition. Examples include the chemical, mining, oil and gas, agriculture, transportation and construction industries. Manufacturers require anti-corrosion paints and coatings that can withstand harsh conditions and extend the reliability and life of a wide variety of metal structures, equipment and pipelines. Industrial and maintenance coatings made with ADI provide many benefits including:
Excellent weather resistance, i.e., helps prevent degradation from ultraviolet (UV) rays and severe conditions
Outstanding corrosion resistance (products can last longer even when exposed to chemicals, oil and water)
Excellent hardness and abrasion resistance
Gloss retention helps coatings shed ice, snow, dust and sand
Superior application properties, i.e., can enhance productivity by being applied wet on wet from primer to top coat in some applications
These benefits also contribute to other industrial coatings applications such as:
Coil coatings
Buildings (cladding and roofing)
Appliances
Metal office furniture
Packaging and metal shipping containers
Continuing to Innovate
Ongoing innovation remains essential in the industrial coatings segment. ADI chemistry is important to the development of improved formulations. There is a demand for coatings that can perform at higher temperatures for applications such as offshore pipeline coatings. "As exploration for oil and gas has moved further and further offshore into deeper areas, wellheads closer to the Earth's core pump hotter oil into pipes in colder waters. This puts a higher demand on the pipeline coating."2 Also, the need for faster drying times and increased corrosion protection remain important technical development areas for paint and coatings.
Contributing to the Economy
$7.7
Billion in industrial coatings were sold to customer industries in 2020.
When you consider the breadth of products that depend on durable, corrosion-resistant paints and coatings, it is evident that these materials and the industries they serve are important economic drivers. The majority of industrial and protective coatings are applied during the manufacture of products in a controlled environment.
Protective Coatings, historically the second largest sub-segment3, contribute significantly to the U.S. Infrastructure i.e., Traffic Marking Paint, used on roadways, parking lots and airport surfaces.
By helping to maintain countless bridges, structures, machinery and even our roadways, ADI-based polyurethane coatings contribute not only to the U.S. economy and its infrastructure, but to our quality of life.